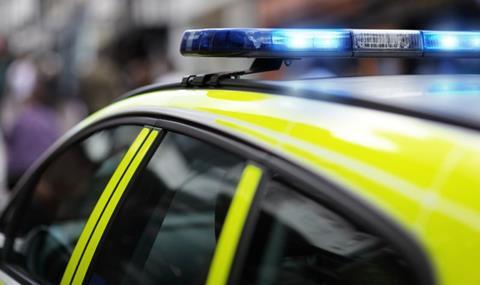 The shooting by armed officers of a man attempting to steal an HGV in Wiltshire last year was necessary and proportionate, an investigation by the Independent Office for Police Conduct (IOPC) has found.
Wiltshire Police were called to the Rivermead industrial estate in Westlea on 16 June 2020 shortly after 5pm following reports of a man carrying a handgun.
Armed officers attended and encountered a 59-year-old man, Howard Jones, who got into the driver's seat of a lorry and turned the engine on.
According to the investigation, evidence revealed officers verbally challenged the man and saw he had a weapon, which was later found to be an air pistol.
Officers approached Jones at gunpoint and during the incident a Taser was discharged twice.
Jones raised his weapon towards one of the officers and shot him in the face with a ball bearing.
He was then shot in the thigh by another officer.
The report into the investigation said Jones was placed on the ground and first aid provided until paramedics arrived and took him to hospital.
Derrick Campbell, IOPC regional director, said: "Armed officers were called to reports of a man carrying a handgun and were faced with a frightening and dynamic situation.
"Having investigated thoroughly, we are satisfied that the force used to detain the man including the firearm discharge was necessary and proportionate.
"After the man failed to comply with verbal commands, the officers had initially deployed the less-lethal option of Taser, but these steps were unsuccessful in subduing him.
"The man's actions caused armed officers to have a genuine and legitimate fear for their own and others' safety."
Campbell added: The officers involved dealt with an armed confrontation in a highly professional manner."
One police officer received minor injuries during the incident and Jones has since pleaded guilty to a range of offences, including robbery, possession of an imitation firearm and causing actual bodily harm.
He is due to be sentenced later this month.
Deb Smith, assistant chief constable at Wiltshire Police, welcomed the findings and praised all the officers and staff for the way they handled the situation: "The armed officers who responded that evening showed bravery and professionalism during a fast-moving and potentially dangerous incident, and I would like to commend them for their actions," she said.
"It is thanks to their restraint and quick-thinking that nobody, including Jones, was seriously injured and I know the people of Swindon will join me in thanking them for their dedicated public service."
The investigation found that officers had followed relevant guidance and policies in terms of the armed deployment and their actions and decision-making, and no learning from the investigation was identified.