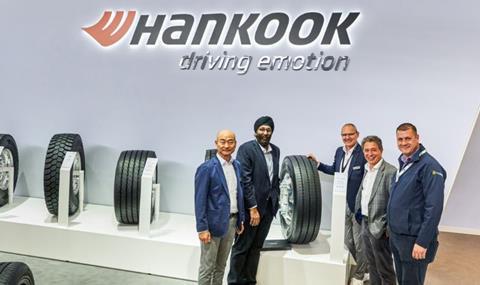 Tyre company Hankook has signed a five-year deal with Vaculug to have its Alphatread brand manufactured in the UK.
Guy Heywood, Hankook vice president, said: "Our new partnership with Vaculug will support our mission to offer attractive and sustainable products.
"This new agreement also ensures maximum value for our fleet customers."
Vaculug MD Jorge Crespo added: "While this agreement is only for an initial period of five years, we as a family have had a relationship with Hankook that goes back over four decades.
"We look forward to building on that partnership where the next generation of both Vaculug and Hankook help the environment through more sustainable initiatives such as this one."