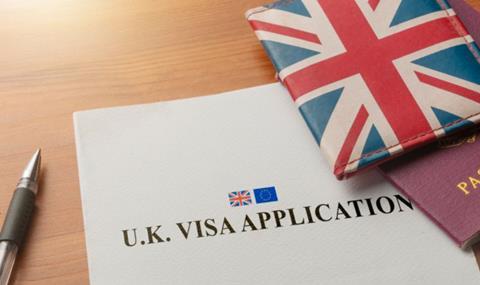 Government ministers ignored hauliers' warnings that the limited length of the emergency HGV driver visas would deter European drivers from taking up the offer, the RHA has claimed.
The RHA was responding to Prime Minister Boris Johnson's admission today (5 October) that out of 300 emergency HGV fuel driver visas on offer only 27 have been taken up, and that only 127 drivers have applied for the 4,700 HGV driver emergency visas on offer under the recently launched scheme.
The lack of response from European drivers has prompted Johnson to warn that the country will face supply chain issues for some time to come.
The temporary permits were dubbed the "Scrooge" visas after the government ruled they would only run until 24 December. However last week the DfT extended the deadline to the end of February 2022.
Despite the extended deadline the scheme has received very little interest from European drivers. This week the government appeared to point the finger at the haulage industry for the failure of the strategy, with government sources claiming that ministers had agreed to the fuel scheme only after being told by the industry that it had the numbers ready to fill the 300 posts.
Read more
The RHA hit back at the claim today. Rod McKenzie, MD of policy at the RHA, said the government's visa strategy had been unworkable from the start. He said: "It is a very disappointing figure but it is not surprising when you consider the way the whole issue has been handled and the way it ignored comments from the industry that the number of visas on offer and the short length of time the visas ran for was unlikely to attract many applicants. You cannot get a lease on a flat for less than six months so how would that work for drivers coming from Europe?"
He also refuted the "implication" that RHA had told ministers it had a database of European drivers. "That just demonstrates the lack of knowledge about how this industry hires. There is no database and that was never part of any discussions."
Confirmation that only 27 European tanker drivers had applied for an emergency visa came as the government launched Operation Escalin yesterday (4 October) which saw 100 army and air force tanker drivers help deliver fuel to beleaguered forecourts across London and the South East of England, where the petrol pump crisis had hit consumers the hardest.
The Petrol Retailers Association said yesterday that a fifth of service stations in London and the southeast were without fuel.
Gordon Balmer, executive director of the association, which represents 5,500 independent service stations, warned that it could take "a week to ten days" to get all sites running with normal levels of fuel.