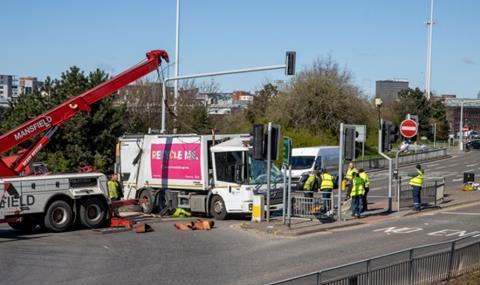 A specialised team of crash inspectors that will look at how and why incidents occur on the roads has been created by the government.
The Road Safety Investigation Branch (RSIB) will investigate themes in the causes of collisions and also provide insights into how self-driving and EVs can be rolled out safely.
The department for transport (DfT) said it had set up the specialised unit following a public consultation, which showed overwhelming support for the idea.
Mirroring work done by the Marine Accident Investigation Branch in the maritime industry, the RSIB will make independent safety recommendations to the government and the police to shape future road safety policy and make journeys safer.
Roads minister Baroness Vere said: "The UK may have some of the safest roads in the world, but tragedies still happen and any injury or death on our road network is one too many.
"That's why we're establishing the road safety investigation branch, so we can boost safety for road-users even further and also bring safety measures in line with other modes of transport and the future of travel."
The DfT added that the RSIB will not identify blame or liability and so would not replace a police investigation.
It will instead draw on the available evidence to make recommendations to boost road safety and prevent similar incidents in the future.
Steve Gooding, RAC Foundation director, said: "Over the past four years the foundation has run the road collision investigation project with funding from government and National Highways.
"Working with three police forces and many other experts we have demonstrated the strong case for a fresh way of investigating death and injury on the road network which is why we are delighted with this announcement."