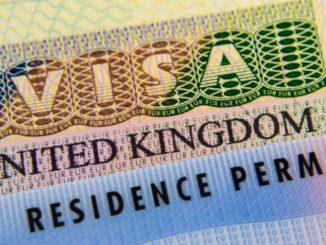 Logistics UK has welcomed the government's new package of measures to ease the HGV driver shortage.
In a U-turn on its previous stance, short-term visas for overseas drivers will be introduced, as well as free intensive HGV driver training, using MOD examiners to test civilian drivers and writing to a million HGV licence holders to encourage them back to the industry.
3,000 places will be available on new Skills Bootcamps organized by the Department for Education to provide short, intensive courses to gain Cat. C and C&E licences, with a further 1,000 courses accessed locally and funded by the government's adult education budget.
ADR qualifications will also be fast-tracked to provide more tanker drivers. Funding for the training and medical costs for HGV qualifications accessed through the Adult Education Budget in 2021/22 will be paid by the government, and will be backdated for those who began such training since 1 August 2021.
The DfT has obtained an agreement with DVSA to reduce the backlog of already trained candidates awaiting a test appointment. To provide further testing capacity over the next 12 weeks, the Ministry of Defence is immediately deploying its Defence Driving Examiners. The measures are intended to deliver 1,000 additional test slots per week.
One million HGV licence holders will shortly receive a letter thanking those still driving for their support for the economy, and encouraging inactive drivers to return to the industry by highlighting what it is doing to improve pay and conditions. However, a separate release giving advice on returning to driving makes it clear that the Driver CPC is staying.
5,000 short-term visas for overseas drivers to work in the fuel tanker and food distribution sectors (plus another 5,500 poultry workers) will be available from October until 24 December, and will be processed "in a timely manner".
Read more
Elizabeth de Jong, policy director at Logistics UK, said the measures were "fantastic news for recruiting more talent".
"The decision to grant 5,000 temporary HGV driver visas to help overcome the driver shortage crisis in the short term is a huge step forward in solving the disruption to supply chains we are seeing today," she said "We are so pleased the government has listened to our calls and has made this bold decision to support the UK economy.
"We are also pleased that, in addition to increasing DVSA HGV testing capacity, the government has listened to Logistics UK's request for additional training support by providing funded courses to enable more people to qualify as HGV drivers. This, alongside the current apprenticeship standard is fantastic news for recruiting more talent into industry.
"Logistics UK is also delighted that DfT have agreed to jointly send nearly 1 million letters to all drivers who currently hold an HGV driving licence, urging them to come back to the occupation. Conditions of employment and pay have been improving across the sector, and with fantastic opportunities available, now is the perfect time to consider returning to the industry.
"We now look forward to working with government to address the longer-term causes of the HGV driver shortage, by helping industry to attract new British workers through measures such as the improvement of driver facilities," she added.
Speaking of the decision to write to all drivers who currently hold an HGV licence, Roads Minister Baroness Vere said: "This is the perfect time for anyone thinking about re-joining our vital road haulage industry to do so, with a notable and much deserved rise in salaries available for drivers.
"We're taking a range of steps to help industry address the driver shortage, and we gladly join sector leaders in encouraging those who already hold an HGV licence to think about returning to a rewarding career as a professional driver."