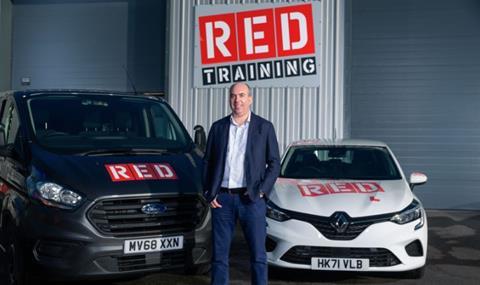 The DVSA's new training and licensing requirement for drivers operating alternatively-fuelled vehicles between 3.5 and 4.25 tonnes is too narrow, according to training company RED Driver Risk Management.
The company is warning companies to look to the future so they are prepared for when electric vans go beyond 4.25 tonnes.
While RED Driver Risk Management's chief executive, Seb Goldin (pictured), welcomes the new licensing requirement, he believes the new legislation does not go far enough.
He said: "These new larger EV panel vans are heavy, which means they require additional training and licensing for employees.
"The DVSA's new training and licensing requirement is a step in the right direction, but we think this definition is too narrow.
"It won't be long before large EV panel vans weigh more than 4.25 tonnes because they will need extra battery packs to make them commercially viable to businesses such as delivery fleets doing higher mileages, and utility operators carrying heavy equipment."
Goldin warns companies against paying for training which is only fit for a narrow period of suitability. Instead he recommends businesses assess their drivers and put those eligible forward for C1 training which allows employees to drive vehicles from 3.5 tonnes to 7.5 tonnes GVW.
Goldin added: "The cost of C1 7.5 tonne training will admittedly be higher to that required for the 4.25 tonne system, but putting drivers through C1 training opens up a host of new options for businesses and also future-proofs its operations and commercial vehicle procurement range for that extra investment.
"It will give them a fleet of drivers qualified to safely and economically drive a fleet of vehicles up to 7.5 tonnes.
"This will allow businesses to be more flexible in their operations, countering driver absences and being prepared to adapt working practices if a new contract demands it."
He added: "Businesses are looking at a period of huge change in the years ahead as we transition to more EVs on fleet, so it makes sense to get ahead of the game and future-proof as much of your operation as you can."