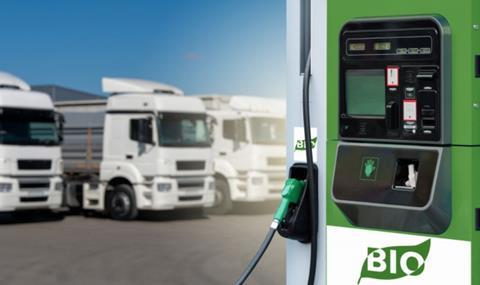 The International Road Transport Union (IRU) has created a roadmap for members to achieve carbon neutrality by 2050.
It said that if its 'Green Compact' is implemented to its full potential then the entire industry could be decarbonised "well before 2050".
The initiative has five pillars, including the implementation of low and zero carbon fuels; more efficient logistics with wider use of eco-trucks; shorter fleet renewal cycles and driver education and training.
Umberto de Pretto, IRU secretary general, said: "Road transport performs a huge range of services: moving people and goods, over short and long distances, with light and heavy loads, in urban and rural areas.
"Almost every journey for people or goods involves some element of road transport, so we need to decarbonise without compromising the services we provide.
"But we can't do this alone," he added.
"Governments need to join us in taking action now on the enabling investment and incentives needed for road transport operators to deliver on decarbonisation."
The haulage industry's two main business groups welcomed the move; Michelle Gardner, head of public policy at Logistics UK, said: "The logistics industry is united in its determination to decarbonise its operations, but it needs the right support from the government.
"Logistics UK supports this initiative and the group's calls for appropriate incentives, infrastructure and technology to support this transition."
The RHA said both the IRU's plans and its own 'eliminate-minimise-offset' papers set out practical solutions for commercial vehicle operators to decarbonise their fleets.