Hydrogen-powered commercial vehicles could play a key role in London's ambition to become a zero-carbon city by 2050, according to TfL.
Speaking at a recent LoCITY roadshow - developed to help freight operators learn more about hydrogen technology in vans and HGVs - TfL freight environment programme manager Fergus Worthy told delegates: "If you look at the mayor's transport strategy that came out for consultation over the summer, you will see that the long-term vision for London is to be a zero-carbon city by 2050.
"To do that, we would need to have zero-emission transport across the capital by that date."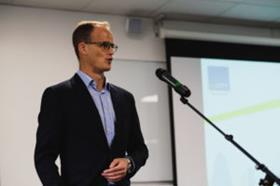 He added: "From our understanding of technology on the market, or in development, there are really only two options that would be in scope on that date: battery electric vehicles and hydrogen fuel cell vehicles."
The electric vehicle market was now relatively mature, delegates heard, with the range of products on the market increasing, such as battery electric and range-extended vans and HGVs being developed and put into operation.
"We're also starting to see the infrastructure to support those vehicles really standing up as well," Worthy added.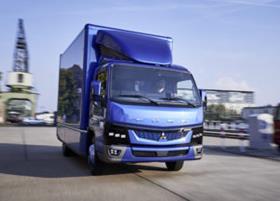 Indeed, a LoCITY roadshow held earlier this year focused on the increasing number of vehicles available and under development for the road transport sector (such as the Fuso eCanter, pictured) as well as supporting charging points planned for the capital.
Regarding hydrogen, Worthy said the potential benefits were substantial: zero emissions at tailpipe; low well-to-wheel carbon emissions if produced in a sustainable way; long operational range; quick refuelling time; and the ability to help balance energy supply and demand in the system.
"But there are still some really big questions we need to answer," he added.
"How will fuel cell technology work in heavy trucks? How can we make sure we get the right infrastructure in the right place in a space-constrained city? How can we make sure we can produce and maintain sufficient quantities of low carbon hydrogen to fuel these vehicles as well?"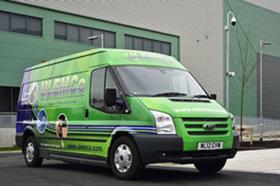 LoCITY is therefore bringing together organisations in the hydrogen sector alongside the freight industry to collaborate, overcome these challenges and start to "shape what the future will look like".
"And events like this are absolutely key to that process," Worthy added.
Despite the long-term ambition for London's transport parc to be fully zero emission, Worthy was keen to point out that other market-ready fuels - such as biomethane, renewable biodiesel and bioLPG- can all play an important role today thanks to their carbon-reduction and air quality benefits.
In September, LoCITY dedicated a workshop to highlighting the environmental and operational improvements that operators can find by adopting the latest generation of gas-powered vans and HGVs on their fleets.
Dft-supported real-world trials of gas-powered HGVs are also underway as part of the Low Emission Freight and Logistics Trial, with major operators such as Wincanton, John Lewis Partnership and Kuehne + Nagel taking part.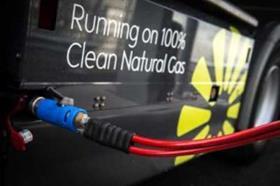 LoCITY will also be focusing on renewable biodiesel and drop-in fuels, as well as bring together key learnings from its previous electric, gas and hydrogen roadshows in a large-scale event, Fuels in Action, to be held on 20 March 2018 at Kempton Park race course in Sunbury-on-Thames.
It is free to attend, but you must register your interest to take part.
LoCITY is a five-year, industry-led programme to help the freight sector understand the capabilities of alternative fuels, break down barriers to wide-scale adoption, and help encourage manufacturers to bring more vehicles to market.
Hydrogen roadshow, hosted by LoCITY
More than 100 people took part in a hydrogen roadshow held on 23 November at CEME in Rainham, Essex.
The event, hosted by the industry-led LoCITY prgramme, aimed to help freight sector and local authority fleet managers understand how hydrogen might work to fuel their own commercial vehicles.
Delegates taking part in the event were given an overview of hydrogen as a fuel and how it has started to become more viable for commercial vehicles by Robert Evans, CEO at low-carbon centre of excellence Cenex.
He explored different ways of producing hydrogen, with methods using wind and wave power the preferred, more sustainable option, as well as helping to answer any safety concerns operators may have.
Evans also took a look at vehicles on the market today, as well as some exciting new R&D and on-road trials taking place globally to enable hydrogen to be used in the largest lorries.
For example, in the US, Toyota is working with authorities in California to test a fuel cell Class 8 truck for drayage work at ports, while Nikola Motor Company recently unveiled its fuel-cell-powered Nikola One concept with a claimed range of between 800 and 1,200km.
Hydrogen London helped delegates understand the capital's commitment to supporting hydrogen as a fuel and highlighted current and planned infrastructure in place, which can be viewed on LoCITY's online alternative fuel refuelling map.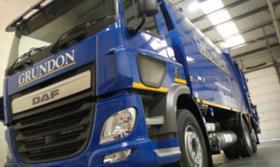 Partnership manager at Hydrogen London, Matthew Dear, looked at some of the latest CVs on trial in the capital, such as the Ulemco dual-fuel refuse lorry in operation with Grundon Waste Management around the Heathrow area (pictured).
He is also keen to encourage new vehicles, such as a fuel-cell-powered refrigerated van unveiled last month by Symbio FCell in France, to hit the roads in London.
"This looks fantastic," he said, "as it avoids the auxiliary power [for the refrigeration unit] using diesel. It would be great to see these operating in London in due course".
The Greater London Authority will also lead by example on their own fleet, delegates learned. New cars and small vans would be zero emission capable by 2025, while heavier vehicles would be fossil free from 2030 and the entire fleet zero emission by 2050, as per London's city-wide ambition.
Delegates were given the opportunity to head outside and explore the various hydrogen vehicles taking part on the day, which included the Ulemco dual-fuel bin lorry and a Renault Kangoo ZE-H2 supplied by Arcola Energy.
Other vehicles in development included a full conversion of a 3.5-tonne panel van with an optimised fuel cell range-extended electric drivetrain, which would be completed by summer 2018 and deliver a range of more than 200 miles and a 1,000kg payload.
Arcola Energy also planned to adapt the powertrain it is developing for a zero-emission double-decker bus in London with Alexander Dennis for use in a 7.5-tonne truck. This would likely be completed by 2019/2020.
Delegates also took part in a demonstration of how quick and easy it was to refuel a hydrogen vehicle at the pump located at CEME and installed by renewable hydrogen firm ITM Power, which is working to establish a network of refueling sites across the UK.
Slide presentations from all the experts taking part in the LoCITY hydrogen roadshow can be downloaded free of charge online.