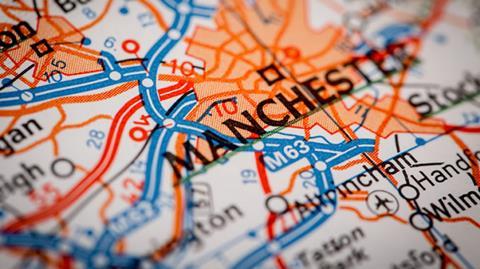 Haulage firms operating in or around Greater Manchester are being encouraged to give their views about how a non-charging clean air plan can be developed to address the northern city's pollution problems.
Manchester's mayor Andy Burnham said local authorities will refuse to implement a charging clean air zone and the only way forward in a post-pandemic economy, amid a cost of living crisis, is for a non-charging zone to be introduced.
HGV owners are now being asked to shape and inform proposals for a new, investment-led, non-charging clean air plan that encourages upgrades to cleaner vehicles.
Greater Manchester local authorities said they need the input of stakeholders such as HGV and coach owners, to ensure the right funding and eligibility criteria are in place, while at the same time mitigating any additional economic risk or hardship to residents and businesses.
In a statement, Transport for Greater Manchester said: "If you are an HGV or coach owner travelling in or around Greater Manchester and want to help shape the new clean air plan proposals, Greater Manchester wants to hear from you.
Read more
"An online survey is now open until 10 October 2022 which you can fill out here
"Your input will help GM's local authorities develop and assess a package of measures to form a proposed new GM clean air plan."
Earlier in the summer, the mayor said: "Our city is still recovering from the pandemic and we don't want the government to level-down our city-centre with their proposals to charge businesses from across Greater Manchester who have to travel through or work within the proposed charging area.
"Even a small charging clean air zone would result in a considerable financial burden for the many businesses moving products and people through Manchester city centre, providing a significant setback in economic recovery from the impact of the pandemic, and during a cost-of-living crisis.
"The government wants us to charge Greater Manchester businesses at a time when they can least afford it."