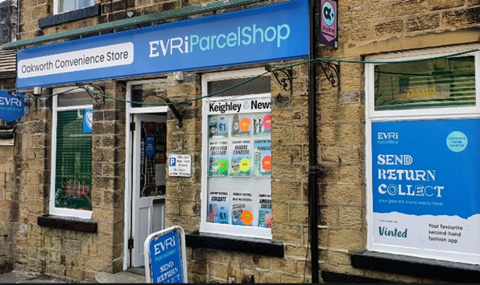 Parcel delivery firm Evri, which was formerly known as Hermes, has forged a strategic partnership deal with Vinted, the online marketplace for second hand clothes.
The partnership, which comes seven years after Evri became a Vinted delivery partner, will see the launch of a social media influencer programme to highlight the benefits of using Vinted and the convenience of sending parcels via Evri's ParcelShops.
It will see several well-known content creators across TikTok and Instagram working to create fun and engaging videos.
The campaign includes influencers Ana and Bryon teaming up to complete a "Sell Out Challenge" to see who can sell the most from their wardrobes via Vinted. In addition, over 50 of Evri's flagship ParcelShops will be co-branded with Vinted.
Claire Phelan, Evri head of e-commerce partnership, said: "Vinted is a phenomenal success story and we are proud to be one of its delivery partners. This latest collaboration showcases our dedication and scale in supporting both the Vinted marketplace and its members."
Natacha Blanchard, Vinted consumer PR lead, said: "We have seen a real growth in interest in second-hand fashion, particularly over the past few years, with members helping to extend the life cycle of clothes that have already been produced, whilst benefiting from saving money and making some extra cash.
"This is reflected in our growing member base, which has over 65 million registered members globally, and more than three million in the UK."