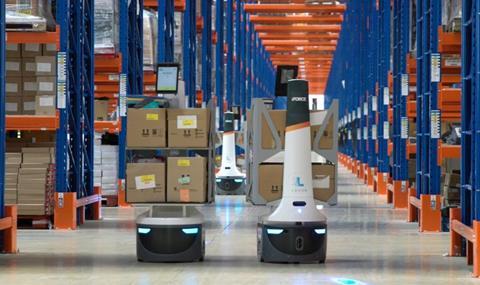 Culina Group company iForce has been certified as a carbon neutral organisation following a "forensic breakdown" of its operations.
The parcel firm said it now sources all its power from sustainable supplies and all of its byproducts are recycled or composted.
Charge points have been installed at all of its sites, which it said enabled iForce employees to drive to and from work in electric vehicles.
And it said it intended to become carbon positive during 2023.
Read more
iForce chief executive Paul Thirkell said: "This is just the start of an ongoing journey for iForce and it's one that has the beautiful irony of also driving down costs as doing things in a more sustainable way improves efficiency.
"iForce sees sustainability and the impact our business has on the planet, our local area and on our people as absolutely critical.
"This is not a tick box exercise for us," he added. "It's a definite choice by iForce to operate our business with the least negative impact possible on our world."
iForce was certified as carbon neutral by consultants at Carbon Footprint.