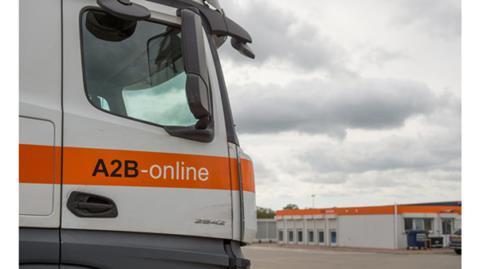 A2B-online Group is looking to the future after its management combined forces with a Dutch entrepreneur to buy out the company.
The acquisition has seen Henk Bakker, Dutch transport entrepreneur and MD of the Van Uden Group, join forces with A2B's management to buyout the majority shareholding of Kees Vierhouten, owner of the De Vierhouten Groep.
A2B, which has UK offices in Ipswich and Mold, offers trailer, container and shipping services for full and part loads, to and from the United Kingdom.
It organizes over 300,000 shipments between the UK and Europe each year through door-to-door trailer and container services and quay-to-quay third party service.
The company, which was launched in 2006, employs 400 people and operates a fleet of 500 curtain sided trailers, 2,000 45ft pallet wide containers, seven ships and 200 tractor units, split between the UK and Europe. It has a yearly turnover of £120m and has offices in the UK, Holland and Poland.
Read more
The trailer division is based at the head office in Hazerswoude-Dorp and the shipping company and container division is based in Moerdijk in the Netherlands.
It also has UK offices in Ipswich, Mold in North Wales and Wroclaw in Poland.
Dinant de Jong, chief executive of A2B-online, welcomed the acquisition. He said: "We are very grateful to Kees Vierhouten for helping us to grow the business as we have done.
"This management buyout allows a continuation of our company culture and our service to the many valued customers and suppliers of A2B-online.
"We are excited about this and we very much look forward to the future with full confidence."