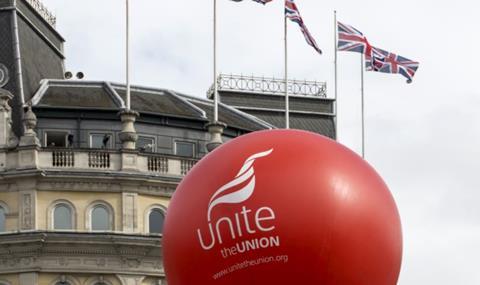 The Unite union has stoked the fire of an HGV drivers' strike after accusing employers and the government of a "brazen lack of respect" which was now coming home to roost.
After the threat among some drivers of industrial action over poor pay and deteriorating conditions appeared to diminish this week due to a lack of appetite, Unite ramped up the rhetoric by telling ministers to sit down with the union and chart a way forward, or else the country would grind to a halt.
The union told motortransport.co.uk it represented 70,000 road transport workers and in a statement it said there remained simmering frustration and anger across the industry.
The RHA has estimated the shortage of HGV drivers at 100,000 and Unite described the situation as "a perfect storm in the worst possible way".
Adrian Jones, Unite national officer, said: "We call on ministers and employers to stop dragging their feet and sit down with Unite to chart a way forward, otherwise the present-day problems of gaps on supermarket shelves will just get worse.
"Already gaps are appearing on supermarket shelves, and logistics and hauliers' organisations are warning August will be a pinch point regarding the shortage of drivers as workers take summer breaks.
Read more
"The current shortage of an estimated 100,000 HGV drivers in the UK has highlighted a number of long-running serious discontents in the industry, from poor pay and conditions to inadequate toilet provision and lack of parking facilities."
Jones said: "It is clear that the UK's HGV drivers have been taken for granted for too long by bosses keen to squeeze the last drop of profit from their contracts – this brazen lack of respect for the workforce is now coming home to roost with mounting calls for industrial action."
Earlier this week, plans for a nationwide strike of thousands of drivers on 23 August were delayed after a Facebook group set up to garner support failed to attract enough interest.
In a post, the group stated: "When we gather 5,000 members on this group we will choose one day to strike and hopefully everybody will join in.
"This is the only way for us to be respected and properly paid for our hard work."
The plan for a driver's strike also revealed a rift between the industry's two main business groups, with Logistics UK sympathising with truckers and the RHA branding it counterproductive.