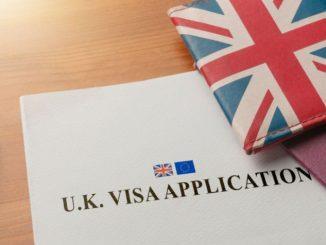 The government has confirmed that the temporary visa scheme for HGV drivers will not be extended beyond the end of February.
Launched as one method of solving the driver shortage, the idea was to attract thousands of European lorry drivers to the UK by making it easier for hauliers to recruit them from overseas.
But they were soon dubbed "Scrooge" visas after the government ruled they would only run to 24 December 2021, although the department for transport later agreed to extend the deadline to the end of February.
Last month, ministers admitted that the scheme had only attracted approximately 200 HGV drivers.
In response to a written question from an MP asking whether the deadline would be extended again, Home Office minister Kevin Foster said: "We will not be extending this scheme.
Read more
"This was a temporary provision following exceptional circumstances last year. Applications for the route ended on 1 December 2021, with immigration permission ending on 28 February.
"The solution to the long standing recruitment issues in the logistics sector is a focus on offering training, better career options, improved working conditions and offering workers the rewarding salaries they deserve," he added.
"Immigration policy cannot provide an alternative to this, not least given the widely reported shortages of HGV drivers in the EEA, USA and across the developed world."
Last year, the RHA said the scheme was "designed to fail" due, in large part, to the fact that the length of the visas was far too short to attract EU drivers.