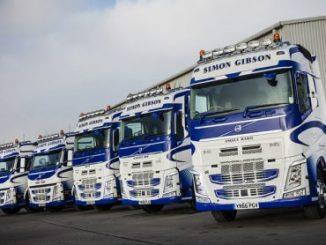 Bulk powder distribution specialist Simon Gibson Transport saw revenues slide by almost a quarter in 2020, but it described its performance as "impressive" and hailed its high quality service.
The East Yorkshire haulier also saw its pre-tax profit reduce from £663,450 to £145,031 in the year ending 31 December 2020.
In a review of the business, the company, which has operating licences in all of the traffic areas, said that despite the downturn in volume, "the company has enjoyed another profitable year.
Read more
"In 2017, the company invested heavily in a high profile fleet of trucks to facilitate the growth in turnover.
"Subsequently, there has been less investment in recent years. This has ensured that the fleet is being utilised to its full potential, whilst maximising efficiencies and synergies, as well as continuing to achieve the highest of standards and impeccable service."
The company added: "The directors are confident that the strategic business model in place will continue to provide constant growth and profitability over the coming years."
The company did not respond.