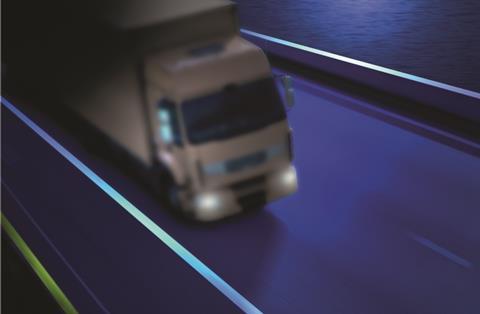 Extending night-time delivery window could provide substantial cost savings for operators
Operators should consider adopting quieter delivery methods ahead of the introduction of a common standard across Europe.
The Noise Abatement Society (NAS) says the European Union is looking to embrace quiet delivery as a common approach across Europe and anticipates it happening as soon as 2010/2011.
Operators may be reluctant to fork out money to comply with yet another piece of Brussels legislation, however, there are immense cost savings to be had if hauliers can make the majority of their deliveries at night, says NAS.
The FTA's policy chief for the Midlands and Western region, Stephen Kelly, adds: "As our roads are so congested in the day, it makes complete sense for local authorities to allow more deliveries at night. For operators it improves fuel consumption, journey times and man hours, as well as providing environmental benefits."
NAS backs this up with the results of its Silent Approach scheme adopted by Sainsbury's Wandsworth branch last year. In 12 months, the scheme has saved the branch £76,000 in diesel in 12 months; reduced all journeys to the branch by 30 minutes each way; saved the store £16,000 a year in drivers' wages; and cut £10,000 off the store's Congestion Charge bill.
Peter Wakeham, director at NAS, says: "These savings are phenomenal and they are just for one branch – Sainsbury's has 385 stores with night-time delivery restrictions, so imagine the savings they could make if they could adopt Silent Approach across them all."
Silent Approach involves NAS contacting the local authority on behalf of the store to ask for the night-time delivery restriction to be lifted if the store adopts measures to ensure quiet deliveries.
NAS conducts a site visit and during a four-week trial assesses the noise levels. The retailer pays NAS to conduct the monitoring and acoustic testing, but as Elliott points out, these costs are recouped almost instantly. "Sainsbury's saw a full return in its first week of trading with the extended delivery hours," she says.
NAS is keen to work with more operators to adopt Silent Approach and is currently in talks with Tesco to run a trial in Camden. To contact NAS, call: 01273 823 850.