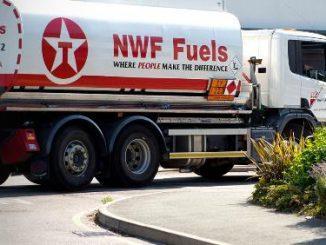 Food, fuel and feed distributor NWF Group remained upbeat this week despite reporting a £4.4m interim pre-tax loss.
Chief executive Richard Whiting praised the group for delivering a "very strong first-half performance", in the face of "volatile" market demand and "significant" inflationary pressures.
Announcing its half-year results for the period to 30 November 2021 the group unveiled a revenue rise of 30.1% to £402.6m, (H1 2020: £309.4m) but pre-tax profit plummeted 320% from a profit of £2m in the same period in 2020.
NWF attributed this to exceptional costs of £8.4m, including impaiment costs, acquisition-related costs and cyber-related costs following a breach during a cyber incident on November 2, 2020.
The group's headline operating profits, which exclude exceptional items, paint a rosier picture.
Its fuel division delivered a headline operating profit of £3.6m (H1 2020: £1.9m) which the group attributed to a "strong performance ahead of expectations" and the short-term benefit of increased demand during the autumn fuel shortage, with NWF maintaining full service from all 25 depots.
Looking ahead the group said it was planning to expand its fuel depot network and broaden its customer base and is actively exploring "several" acquisition opportunities in what it described as a fragmented market.
Read more
In its food division, headline operating profit rose to £1.5m (H1 2020: £0.5m) despite volatile demand patterns, thanks to improved operational efficiencies at its Crewe and Wardle depots and the ability to retain drivers during the driver shortage crisis.
In contrast, the group's feed division made an operating loss of £0.4m (H1 2020: £0.6m profit) due to lower volumes in the period and the impact of "significant" commodity and cost inflation.
The group stated: "As a consequence of the lower level of performance in Feeds, a non-cash goodwill and fixed asset impairment of £8.4 million has been recognised in the half-year results."
Richard Whiting, NWF Group chief executive, said: "The Group has been successful in retaining its employees, including drivers, ensuring we have continued to service our customers' needs.
"Both Fuels and Food have delivered significant year-on-year growth in the first half, more than offsetting a weaker Feeds result and starting our busier second half with good momentum. We continue to focus on the long-term growth of the group, with a clear investment strategy which is supported by a strong financial position."
Chairman Philip Acton, added: "Our financial position is strong and we continue to focus on development opportunities, both organic and through targeted acquisitions which underpin our continued confidence in NWF's growth potential and future prospects.
"We carry encouraging momentum into the seasonally busier second half and consequently the Board remains very confident in its expectations for the year as a whole."