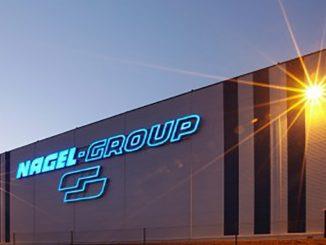 Nagel Langdons is predicting a 10% permanent trading loss this year as it continues to feel the reverberations from the UK's departure from the European Union and the Covid-19 pandemic.
Revealing its results for the year to 31 December 2020 the company said turnover had fallen to £7.8m (2019: £8.2m), whilst pre-tax profit plunged to £146m, from £160m in the previous year.
The company employs over 1,530 staff and specializes in food and drink logistics and temperature controlled warehousing from nine depots across the UK.
In its strategic report to the results, Nagel Langdons said the impact of Brexit, including exchange rate movements, changes to supply chains, new customs checks and friction at the border had taken its toll on the business.
It added: "This process has been made all the harder by having a last-minute trade deal, a resulting lack of preparation by trading partners on either side of the border and the imposition of haulier Covid-19 testing, without notice."
Read more
The first pandemic lockdown in April last year also brought challenges to the company, with turnover plunging by 35% and 10% of the workforce forced to self-isolate.
"Unfortunately we could not completely mitigate the impact of the pandemic and we expect to continue to suffer around 10% permanent loss of trade for 2021," the report added.
As a result the company has reduced its fleet size, cut the use of external staff and scaled back its expansion plans, the report added.
On a more positive note, the company managed to perform well in 2020 and maintained a strong balance sheet at the year end, with net assets of £55.5m (£2019: £49.3m).
The company has yet to respond to a request for comment.