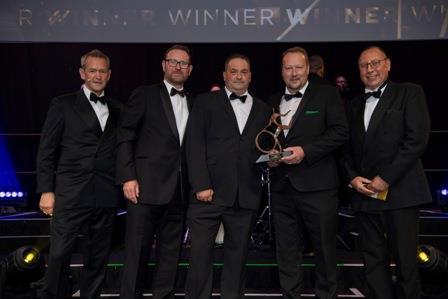 Covid-19 delivered unprecedented challenges in 2020, yet Wren's robust, agile delivery model enabled it to realign its focus on safety, well-being and customer satisfaction.
The swift introduction of Covid-safe procedures allowed the firm to keep staff employed, customers ordering, manufacturing on track, and the safe delivery of 96,296 kitchens.
Planned strategic developments were slowed in favour of safety and compliance. To fulfil deliveries safely, timely and in the 'Wren way', the business employed and trained an unprecedented 135 new drivers.
It was a year of robust growth, with annual turnover up by £86.5m. Key achievements included 99.95% of deliveries on-time-in-full; less than 1% damaged goods for the third year running; a 58% fall in reportable accidents; and personal accidents down 92%. Road safety is a top priority, and 90% of the fleet's vehicles are aged three years or under to benefit from the latest technology. Vehicle accidents were down 12%.
'Dynamic Planning & Order Pinning' saw a £1m efficiency saving and cut delivery lead times by 60%. The system has also reduced staff costs per delivery, slashed road miles and emissions and enabled fleet savings by increasing the flexibility of the larger 18-tonners on its fleet.
TripleTrunking has added further efficiency savings of £2.8m and a 33% reduction
in road miles.
Meanwhile, Wren hit its best-ever CSI score of 93% and top TrustPilot score of 4.5/5. Customer technology such as the 'MyAccount' app have been a huge success. The system offers real-time order updates from factory to doorstep, together with feedback facilities and useful information. In its first year 'My Account' had 97,576 downloads and generated around two million page views.
The judges said: "Good focus on safety and staff initiatives. Strong evidence provided of a progressive, growing business with robust investment in the operation."
"We had to look at ways of getting staff out there. It's something we're really proud of"
Lee Thompson-Halls, national fleet manager, Wren Kitchens