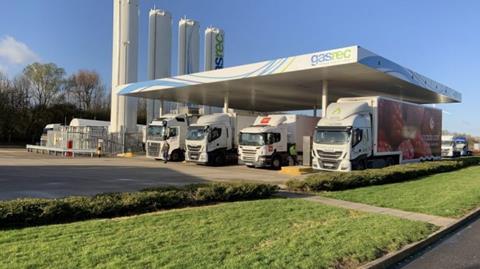 Zemo Partnership said it now had 14 fuel suppliers signed up to its renewable fuels assurance scheme (RFAS) after its launch last year.
The RFAS gives heavy-duty vehicle operators information about the greenhouse gas and sustainability performance of renewable fuels supplied in the UK.
It is open to companies supplying sustainable low carbon fuels used, including biofuels and renewable hydrogen.
Read more
The RFAS was set up after Zemo Partnership found an important barrier to uptake was the need for vehicle operators to have more clarity about the environmental credentials of renewable fuels, for both company carbon reporting and making decisions regarding fleet decarbonisation.
Suppliers now approved under the RFAS include CNG Fuels, Gasrec, Jet Retail, Nationwide Fuels and Argent Energy.