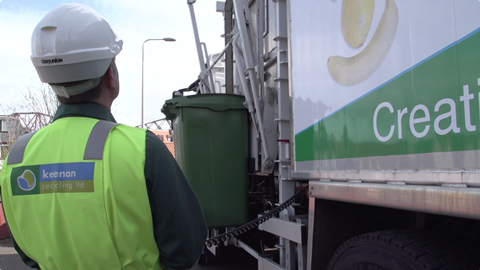 Keenan Recycling has bought the food waste wheelie bin collection arm of JNL Waste Services, strengthening its service across the Midlands and East Anglia and boosting its HGV fleet.
The purchase, for an undisclosed sum, helps cement Keenan as a market leader of national food waste collections, as well as fulfil the demand generated by mandatory food waste collections when the Environmental Bill is enforced in England next year.
Grant Keenan, MD at Keenan Recycling, said: "[JNL directors] Jon and Natalie have built a fantastic company over the years and the wheelie bin arm of their business was a naturally strong fit for Keenan."
Jon Lee added that the sale allowed it to focus on bulk food waste haulage and that the funds from the deal will be used to expand its fleet of artics.
Keenan Recycling has invested more than £4m in HGVs over the last 12 months and added six new depots including in London, Exeter and Manchester.
"Since we achieved UK wide coverage earlier in the year we are starting to see numerous acquisition opportunities as other waste management firms believe they could benefit by becoming part of Keenan Recycling," Keenan added.