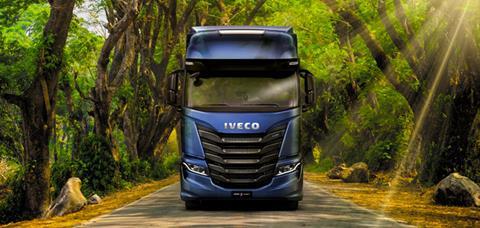 As the market leader in gas trucks, the Iveco stand at ITT Hub unsurprisingly featured an example of the recently launched S-WAY Natural Power in the form of a 4x2 LNG AS440, as well as the New Daily van.
Iveco believes that natural gas is currently the only viable transport decarbonisation solution, offering a 95% reduction in CO2 emission when running on biomethane.
Aerodynamic drag has been reduced by 12% in the S-WAY, helping it achieve up to a 4% improvement in fuel economy on previous Iveco models. Connected 3XL R&M packages are standard on all new vehicles for two years for diesel and three years for natural gas and software can be downloaded remotely with Iveco's Over-the-Air update facility.
The New Daily is available in GVWs from 3.3 tonnes to 7.2 tonnes with diesel, gas or battery electric propulsion and features Driver Pal connectivity and adaptive Air-Pro suspension.