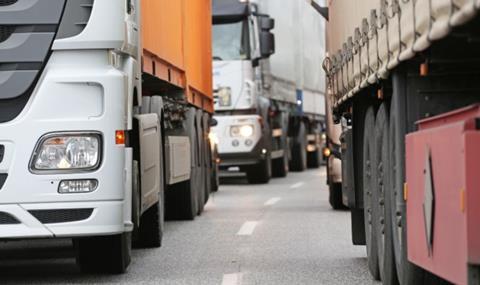 The government's target of phasing out non-zero tailpipe emission HGVs from 2035 might be "impossibly fast" and interim solutions are required, according to hauliers.
As ministers geared up to host 'Transport Day' at the COP26 climate summit in Glasgow, the DfT confirmed its recent proposals to ban the sale of HGVs over 26 tonnes that are not zero-emission from 2040, with those under 26 tonnes phased out in 2035.
The BVRLA said it welcomed the DfT's intention to consult on derogations to enable an achievable transition, but it added that the barriers for HGVs were "huge".
The RHA also cautioned that the timescale had to be realistic: "We support the government's aim to decarbonise but the pace may be impossibly fast," said Rod McKenzie, RHA MD of policy and public affairs. "Care is needed to ensure that all markets are served and future disruption to the supply chains are avoided. We would like the deadline extended for lorries over 18 tonnes by five years with support for hauliers in making the transition.
"Proven alternatives to diesel for all uses, locations, ranges and the heaviest trucks don't yet exist. It will require continuous review of the timeline over coming years to ensure a sustainable and successful transition to zero tailpipe lorries."
Read more
Logistics UK said the government's announcement provided hauliers and manufacturers with much-needed certainty on the industry's path to decarbonisation, but the deadlines would not be met without government support.
Michelle Gardner, head of public policy at Logistics UK, said: "Our members need to see a nationwide network of recharging and refuelling infrastructure put in place, effective and affordable vehicles made readily available for all and fairer charging arrangements for the necessary power upgrades to commercial premises.
"Certain specialist HGVs, or the jobs they are used for, present additional challenges in the move to zero tailpipe emission vehicles, so derogations to allow technologies longer to develop are welcome. With this exception, only zero tailpipe emission HGVs can be sold beyond these dates; we are disappointed that low carbon fuelled vehicles will not be available for sale after 2040."
However, DPD said it "totally supported" the withdrawal of the selling of all new non-zero emission HGVs from 2035. "We would urge all parties involved in the supply of alternative green HGVs to press the fast forward button on their development plans so businesses like ourselves can make the transition as soon as possible," said Olly Craughan, DPD UK head of corporate social responsibility. "DPD is one of the brands leading the way on the decarbonisation of fleets but bringing down the cost of green HGVs and creating adequate supply will be essential to the UK hitting this target."