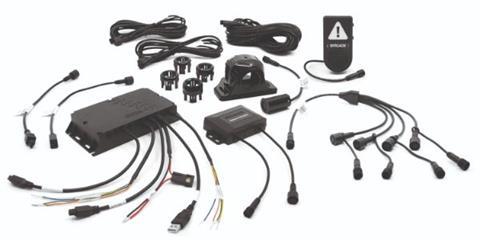 Heating and plumbing firm TG Lynes said it had given peace of mind to its drivers after investing in Brigade's Sidescan Predict system for its HGVs to warn of potential hazards.
The Enfield business said it was "constantly looking" for ways to make life easier for its staff and added that it was crucial that its fleet vehicles with complex blind spots utilised technology that reduced collisions.
Sidescan was developed for rigid vehicles with large blind spots. Ultrasonic sensors on the side of the vehicle detect objects and vulnerable road users, whether they are stationary or moving.
The technology then calculates the risk of collision and alerts the driver either visually or audibly, depending on the risk.
TG Lynes said it planned to have the technology installed on a quarter of its distribution fleet by March next year.
Andrew Ingram, GM at TG Lynes, said: "Safety is a top priority for us.
"The protocols and safety equipment we have put in place, in conjunction with internal and external training, have enabled us to reduce near-miss incidents and has eradicated any side-swipe incidents and road traffic collisions."