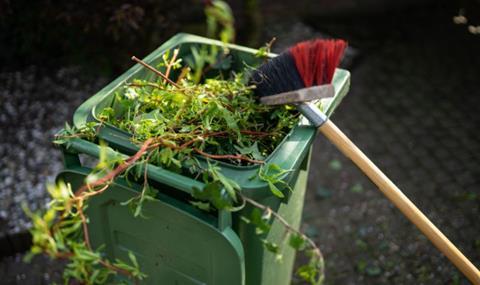 A shortage of HGV drivers brought about by the pandemic and self-isolation rules has meant garden waste collections in Exeter have been suspended.
Collection of the waste bins stopped this week, although the council said it was aiming to resume the service later in the month.
It said the staffing issues it was experiencing were being mirrored in councils up and down the country.
David Harvey, lead councillor for city management said: "We are prioritising household and recycling collections.
"We have done everything possible to avoid disruption to the garden waste collection rounds. Unfortunately it is now unavoidable due to staffing levels.
"All our brown bin customers will have their hire period extended and we will look to restart collections during the week commencing 16 August.
"I would like to apologise to everyone affected for the inconvenience," he added.
The government recently warned operators that exemptions to current self-isolation rules would only be for "very limited" exceptional circumstances.