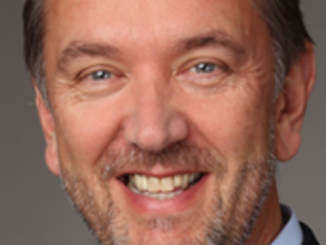 Former DPD Group UK boss Dwain McDonald (pictured) has been appointed as chief executive of tech firm DeliveryApp.
McDonald will assist the company in its expansion strategy, drawing on his experience in leadership, innovation and technology in the logistics and delivery sector.
He worked at DPD for more than three decades and was chief executive for 12 years, overseeing its transformation from a mid-tier B2B carriers into one of the top home delivery couriers in the UK.
McDonald said: "DeliveryApp's goal is to change the logistics industry for the better through their focus on technology and ethical driver treatment, resulting in more transparent customer care.
Read more
"With the logistics sector under more pressure than ever before, the ethical treatment and wellbeing of drivers is ingrained in DeliveryApp's DNA.
"After seeing the company's strong commitment to employee culture and the forward-looking tracking technology that it has developed, I am excited to become part of a young and expanding company in this competitive industry."
In March 2021, DPD Europe's chief operating officer revealed McDonald had been dismissed from his job with "immediate effect" after an "internal investigation".
No further information was provided.