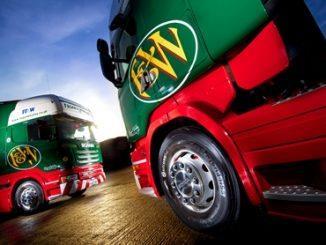 Fagan & Whalley has announced a company restructure, boosting its board of directors from two to six people.
The Lancashire-based logistics specialist said it had outgrown its previous structure and extending the board would facilitate its growth plans beyond its current four operational sites.
Joining the board are business strategy director Sam Fagan; transport operations director Daniel Fagan; operations strategy director Daniel Wood and Graham Clare as business development director.
The new board members have all been with the company for several years and Stephen and Graham Fagan remain on the board as chief executives.
Sam Fagan said: "Upon reviewing the operation and discussing our plans for the future, we all came to the understanding that the company had outgrown the current structure, and it was decided that, in order to facilitate further growth, the board of directors would need to be extended."
The announcement came as latest financial results for the company showed revenue fell £278,000 to £26m in the year ending 30 April 2020.
Read more
Pre-tax profit reduced by 7% to £485,000.
However, Fagan told motortransport.co.uk that for the first eight months of the trading period, the company was performing much better than it had been in recent years: "It was set to be a record year and then the pandemic hit and we were struck by high fixed costs and no revenue to substantiate them," he said.
"It resulted in a poorer than normal year.
"But since the first lockdown and when our industry bounced back in June, we have performed exceptionally and we have been exceptionally busy, to the point where turnover is slightly down on last year, but profit it in excess of 7.5% - and that's up to the end of December," he continued.
Fagan said efficiencies across all areas of the business had aided the recovery, but it was also experiencing growth now that its 92,000 sq ft warehouse on the Burnley Bridge business park, which opened in 2017, was fully operational: "It took a few years to come into its own, but it was a strategic move and desperately needed," he said.
"It has allowed us to move into a more storage and distribution style business, than a traditional haulier."