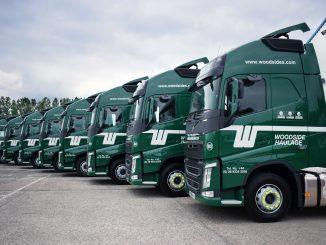 Profits at Northern Ireland-based Woodside Logistics Group increased by over 27% last year, despite operating in a challenging environment.
The group, which includes Woodside Haulage, Woodside Distribution, Woodside Motorfreight, Woodside Warehousing and Woodside Global, is based in Ballynure, Co Antrim.
For the year ending 31 March 2021, it reported revenues of £68.4m, down 2.1% from the previous year's £69.9m.
However the group's pre-tax profit increased by 27.6% to £5.5m.
Read more
In a review of the business signed off by the board, it said: "The results for the year and the financial position of the group at the end of the year end were considered satisfactory by the directors and to have been achieved in a challenging operating environment."
It said the key risks and uncertainties for the group were considered to be local and national competition, employee retention, business impact from the Northern Ireland Protocol and general economic conditions.
"Due to the group's reputation, standing and position in the marketplace, the directors are of the opinion that the risks and uncertainties facing the group can be adequately managed," it added.
Its Woodside Haulage division reported turnover of £28.6m during the period and a pre-tax profit of £2.1m.