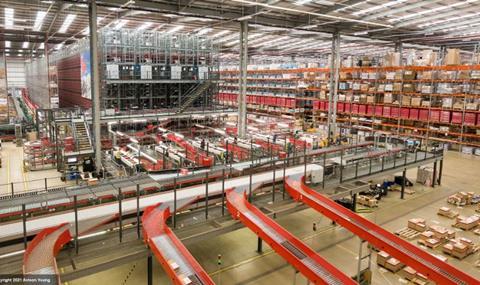 Wincanton has secured a five-year contract with UK renewables distributor Segen to oversee its transport and carrier network and transform its warehouse capabilities.
The partnership will see Wincanton consolidate Segen's existing multiple warehouse facilities into a single 265,000sq ft national distribution centre in Medway, Kent.
The Medway warehouse will operate a "state-of-the-art" warehouse management system to improve stock visibility and Segen customer experience.
Segen's various warehouses operations will be migrated to the Medway site in a staged approach over the next six months.
Wincanton said the resulting operation will unlock "huge customer benefits", including greater visibility and access to stock from a single site, a reduction in transport miles and emissions, and improved pick accuracies.
Read more
Segen will also benefit from a warehouse system that will reduce returns as well as being able to offer customers the ability to completely track their orders. An installer training academy will also be launched at the site in early 2024.
The new Medway operation is also a key part of Segen's commitment to help the UK solar industry hit its 2023 target of 70GW of deployment, while providing an enhanced customer experience.
David Rice, Segen UK MD, said: "This partnership is essential for our growth ambitions. As the UK's leading renewables distributor, we are taking the business and our customer experience to the next level.
"Our partnership with Wincanton and our joint vision of driving efficiency and sustainability improvements through innovation will mean we can do just that."
Rachel Gilbey, Wincanton MD of general merchandise, added: "We are thrilled to be partnering with Segen to unlock their growth potential. The solution includes the deployment of Wincanton's warehouse management and transport control tower technology, which alongside our great people, will deliver sustainable supply chain value to Segen and its customers."