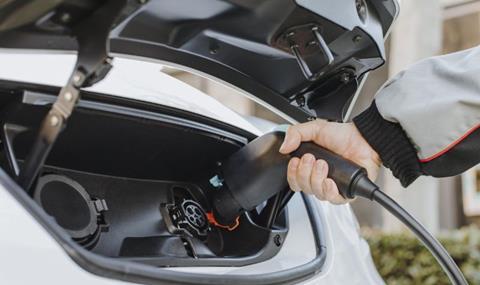 Webfleet has pledged to remove 61 tonnes of CO2 from the atmosphere to positively offset the carbon footprint from vehicles participating in this year's Great British EV Rally (GBEVR).
The five-day event, which starts from Castle & Gardens of Mey near John O'Groats, Scotland on 4 July, aims to showcase Britain's charging infrastructure and demonstrate the role that EVs can play in UK fleet operations.
Webfleet, an event sponsor and technology partner, will work with international NGO Justdiggit to offset the carbon emissions emitted from vehicles during the rally. The two organisations previously joined forces to launch 'Green Your Fleet', a platform to help fleet businesses estimate and offset their CO2 output by regreening dry lands in Tanzania.
"On the road, battery EVs emit no tailpipe emissions, but a CO2 footprint results from the electricity generation for vehicle charging," said Beverley Wise, regional director UK and Ireland, Webfleet.
"With the event organisers, we wanted to ensure the GBEVR – which also sees four ICE vehicles completing the route – has a positive climate impact, while helping achieve its ultimate goal of advancing fleet electrification and supporting our net zero ambitions."
Through Justdiggit's Farmer Managed Natural Regeneration programme, the offsetting initiative will help regreen more than 77,000m2 of dry land, retain more than 1,600,000 litres of water, restore more than 300 trees and positively impact the lives of 40 people.
The Webfleet fleet management solution will be deployed in participating vehicles to enable live, online progress broadcasts and to provide data insights on energy output, along with driving performance feedback.
This will enable a competitive element to be introduced to the rally, which finishes at Land's End on 8 July. The winner from the 20 competing drivers – selected by each participating team – will be judged using a combination of energy efficiency (kWh per mile) and Webfleet OptiDrive safe driving performance data, set against the WLTP of the vehicles.
Wise added: "Webfleet is delighted to support this important and commendable event, which we hope will captivate a nationwide audience and help overcome some of the myths and concerns that exist around the capabilities and suitability of electric vehicles for fleets."