Abbey Logistics Group fleet engineer David Batty aims to find out whether extended range compressed natural gas trucks offer a real alternative to diesel...
One of my most important roles at Abbey Logistics is to analyse and trial new vehicles and associated technology.
Before selecting any vehicles for our fleet, I take a highly-detailed approach to understanding the vehicle's whole-life cost, taking into account everything from mpg performance, maintenance costs, kerb weight, specialist equipment fitting and aerodynamic drag.
Having trialled many gas-powered vehicles in the past, including dual fuel, LPG, LNG, CNG and many more, trials have usually shown the same results: promising technology, easy to maintain, zero emissions and reduced fuel costs.
However, and crucially for a company like Abbey Logistics, who count every penny of its fleet costs, and rely on the flexibility of our network; the vehicles have always been too expensive to buy and their mileage range has always been too low to be a viable alternative to diesel.
That was until now.
Innovative new technology from Scania and Iveco means that LNG (liquid natural gas) and CNG (compressed natural gas) can now be used in vehicles that can achieve almost the same miles per tank as their diesel equivalents.
Abbey Logistics is now working with CNG Fuels, the UK's leading operator of CNG, to run trials on new CNG vehicles. The trucks from Iveco and Scania will be put through their paces in a two-month trial, operating on the same routes carrying the same loads as their diesel counterparts to give us a clear picture of how they are performing.
One of the key benefits of conducting real-world trials of new vehicles, especially ones which use new technology, is that our drivers have the opportunity to feedback how they are performing. Are they comfortable? Is safety and compliance impacted in any way? Are there any other concerns that only emerge once the vehicle is out on the road?
We conduct in-depth interviews with drivers to get their feedback, which is vital as it is our drivers who will be working with these vehicles every day.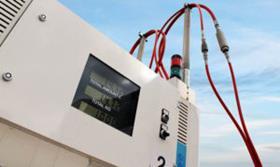 Drivers involved in the trial will be trained to use the new refuelling pumps, which use a traffic light system that tells the driver when fuelling is complete and it takes no longer than filling up a diesel tank.
Refuelling is also inherently safe and clean due to zero spillage and the driver doesn't need to stand next to the vehicle during the process.
Additional benefits are obvious, minimised emissions and reduced fuel costs and because the engines themselves are much simpler than modern diesel engines, maintenance costs should be reduced too.
While the latest CNG developments are exciting, we are reserving judgement until a full evaluation of the gas-powered vehicles is complete.
Whilst I've known about the potential benefits of gas power in HGVs for a long time, it is only now through these new engines that there is a real alternative to diesel emerging.
I'm excited to understand how these trucks perform in the real world as the potential benefits to the environment and our cost base is significant.
We will test them objectively and if we find that they perform as well or better than our current fleet, that will be a real game-changing moment for Abbey and the wider industry.