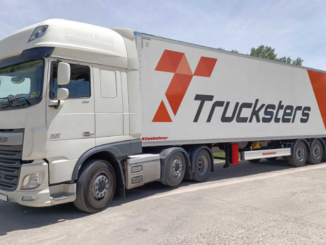 Trucksters has announced its intention to electrify its long haul transport through the use of only electric vehicles by late 2023.
The company, which would become the first operator to meet the zero-emission target, said it would start with several electric trucks at the beginning of the year and increase the number of vehicles throughout the year.
The Spanish relay-based freight transport start-up has already reduced the number of empty trucks by 50% compared to the industry average due to its relay system and the number of its corridors throughout Europe.
Read more
Trucksters relay service launches UK corridor with plans to improve driver conditions and slash transport costs
It said it was already in conversations with leading EV manufacturers while continuing to develop a sustainability plan to eliminate CO2 emissions from transport.
Trucksters said its AI and Big-Data based relay system is enabling it to tackle the three major challenges facing the electrification of long-distance transport: the reduced autonomy of the batteries, the slowness of charging and the shortage of chargers.
Victor Ortega, head of sustainability at Trucksters said: "We have been working on directly eliminating CO2 emissions, rather than offsetting them.
"Our aim is to change the business model in long-distance transport, making it much more people-friendly and sustainable using our relay system, which is why we are going to accelerate the application of electric trucks in the sector on our own initiatives."