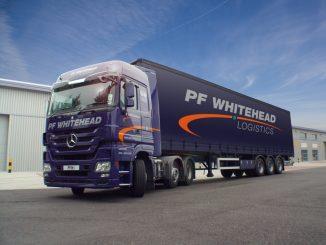 Croydon operator PF Whitehead Transport Services has hailed its staff's resilience after profits increased by 152% during a period of multiple pandemic lockdowns.
The warehousing and logistics firm reported a £1.5m pre-tax profit during the year ending 31 July 2021, up from £577,000 in 2020.
Turnover dropped to £4.3m from £7.2m, but the company said it had continued to operate throughout the year and had created a safe environment for its employees with appropriate social distancing and extra hygiene measures in place.
Read more
The firm's MD, Peter Whitehead, told motortransport.co.uk: "I'm incredibly proud of everyone at PF Whitehead.
"Trading conditions remain challenging but we have adapted incredibly well to our customers' demands through the peaks and troughs.
"The pandemic really has made us focus even more on our cost base and also driving efficiencies within the business."
Whitehead added: "As we approach our 60th year we remain strong and resilient and prepared for the next 60 years."