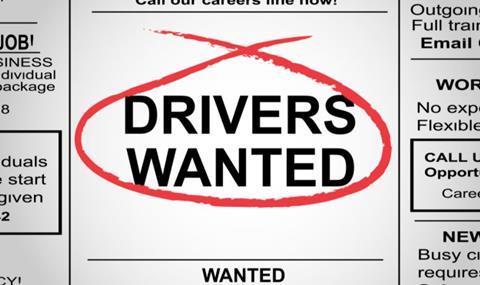 The government's "insane" immigration policy is to blame for the lorry driver shortage, and not Brexit, the head of retail giant Next said this week.
Next chief executive Lord Wolfson is calling on the government to think again and allow more HGV drivers to work in the UK to tackle the ongoing shortages and disruption.
He said: "It strikes me as being insane that despite the fact that everyone knows that we desperately need drivers, the Home Office are still preventing people coming to this country to work as drivers."
A Brexit supporter, Wolfson denied the driver shortage crisis was created by the decision to leave the EU. "I personally don't think that's the problem with Brexit," he said. "I think it's the problem with the way in which our immigration system is being run."
He added: "I think there's an enormous difference between having control over your immigration system, which I think we should have, and running that system well, which I'm not sure that we are.
"I think also we need to look at the policies that we have going forward to make sure that people who want to come and work in Britain, who have the skills that we need, can get here," Lord Wolfson told LBS radio.
The Road Haulage Association (RHA) estimates that up to 20,000 HGV drivers from the EU left in the run up to Brexit, adding to an existing driver shortage which now requires an additional 90,000 drivers to make up the shortfall.
The shortage has created unprecedented supply chain problems in the UK, with Nando's recently forced to close dozens of outlets, McDonald's running out of milkshakes and supermarket customers complaining of empty shelves.
However the government remains determined to keep HGV drivers off the Home Office Skills Shortage List with Business Secretary Kwasi Kwarteng writing to industry leaders last week to insist that any move to re-introduce foreign workers to plug the skills gap will only provide "a short-term, temporary solution" to the shortage. He advised that businesses instead try to "utilise the strength of our domestic workforce".