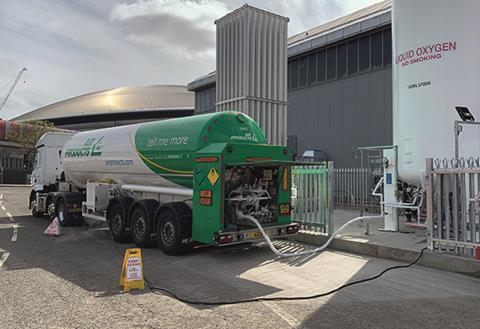 Air Products
Safety is something Air Products takes very seriously, along with ensuring customers do not experience interruptions to their gas supply.
When the coronavirus pandemic escalated, Air Products took immediate steps to secure its supply chain and keep employees and customers safe. This focus has continued throughout, and as such it has managed and met the demands from essential businesses, such as hospitals and food customers, whilst achieving an excellent safety and efficiency performance.
The judges said: "This engaging entry ticks most boxes and demonstrates operational excellence in challenging times. There were clearly high levels of compliance in this operation as supporting evidence shows. Putting everything together clearly results in an effective, efficient operation."

Hovis
Hovis runs 400 vehicles and 250 trailers and employs 800 drivers delivering over 10 million loaves of bread per week. Its logistics operation rests on four 'pillars of excellence': compliance, innovation, people and service.
All Hovis operations undergo a comprehensive compliance and driver health check, with the logistics excellence trainers conducting 84 audits across the network each year.
As a result of intensive driver training Hovis has seen a 62% reduction in recorded incidents and a 64% reduction in the cost of insurance claims since 2015.
The judges said: "Another excellent entry, with evidence showing this is clearly a focused and compliant operator. Staff engagement shows that the company has listened to its staff and made marked improvements over the past four years."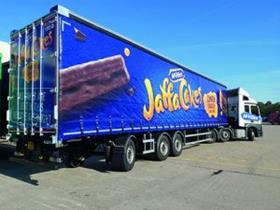 pladis Global
British snack foods and confectionery company pladis is behind key brands such as McVities and Godiva. In the UK, there are seven pladis production sites supported by an in-house logistics operation based in Ashby de la Zouch. The Ashby automated warehouse has a capacity of 90,000 pallets and a satellite store can hold a further 20,000 pallets. The fleet includes between 60 and 90 tractor units and 238 trailers of which 100 are longer semi-trailers.
Despite Covid, pladis maintained its 24/7 operation and managed to deal with additional volumes while increasing customer service level performance. The fleet covered a larger distance and despite more driver shifts, increased driver performance and MPG.
The judges said: "Clearly compliance is taken seriously within the organisation and it is always looking to improve. This can be seen in the supporting evidence with excellent tacho compliance, achieved with a large increase in shifts. The graphs clearly show what can be achieved when telematics is used correctly."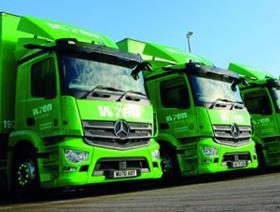 Wren Kitchens
Wren's submission says its "mission to produce kitchens of dreams is matched by our passion for efficiency and standards of the highest level in everything we do". Keeping every aspect of the business in-house gives maximum control, optimises consistency and identifies opportunities for continuous improvement.
Even in a "Covid-ravaged year" the company introduced a number of game-changing initiatives that delivered tangible customer benefits as well as significant commercial and operational gains.
The judges said: "One of the most detailed entries I have ever read, which covered everything and more the judges wish to see. You can clearly see from the evidence supplied that efficiencies are key and the company has high standards in all of its operational tasks from the start of any order to completed delivery."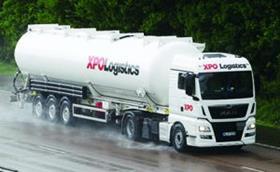 XPO Logistics
The fuel sector in the UK suffered a significant impact from Covid-19, with volumes dropping by 70% overnight in the first lockdown period.
XPO successfully managed this challenge for one of its customers, the UK's biggest seller of forecourt fuels. During the pandemic demand remained volatile, with volume increases as restrictions eased offset by further lockdowns suppressing volume. During this time the XPO Fuels Team, in partnership with its customer and trades union colleagues, developed robust tools to support the business and enable it to enhance the service levels and cost-effectiveness of the operation.
The judges said: "A great submission addressing all points that the award requires. This entry in the main refers to the pandemic and how it had to adapt. This gives some idea of the scope of its flexibility, adaptability and speed of reaction to provide a solution for a major customer."