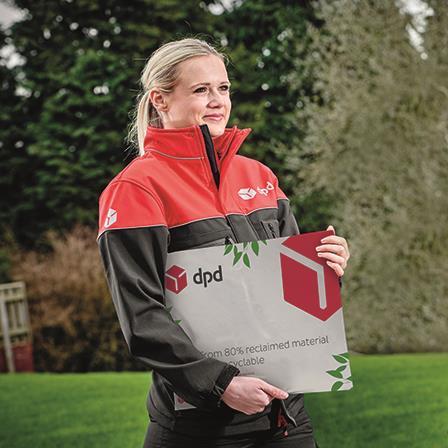 DPD UK
Faced with the challenges of the pandemic, DPD showed flexible thinking by introducing new technology-driven solutions to handle last year's surge in home delivery volumes.
A new contact-free doorstep delivery process saved the company a reported £1.8m, but it reaped even bigger rewards by re-engineering its route allocation system. This led to a 14% increase in driver productivity, a 25% increase in depot capacity, and an overall annual service performance of 99.99%.
Other achievements included having 930,000 parcels out for delivery by 9am – up 576,000 on 2019 – and delivering 1.8 million parcels on its busiest day - up by 600,000 parcels on the busiest day in 2019. All this was only possible because of the new optimisation system.
One of the judges said: "The thing that stands out the most is the scale of all this. The implementation also impressed me."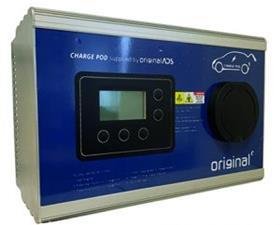 RAC
Charge Pod is a lightweight, compact mobile electrical boost system that enables the RAC to provide an 'out of fuel' service to the growing EV market.
The dimensions of the Charge Pod box are 390mm x 252mm x 185mm and the combined weight of all components is just 35kg. The system can be incorporated into all standard fleet vehicles.
Prior to Charge Pod, the only solution for an EV which has run out of charge was to be lifted onto a flatbed truck and driven to a static charging station. But the CO2 emissions involved are up to 30 times higher than when a standard patrol vehicle is sent to assist. This means Charge Pod has also significantly reduced the emissions of the RAC's fleet.
Problems with charging infrastructure are still a great cause of range anxiety among drivers. The RAC believes Charge Pod is the best solution.
The judges said: "It was comfortably the most ground-breaking of all the submissions."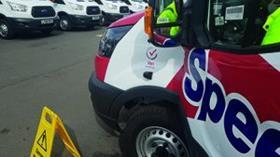 Speedy Asset Services
Safety is one of Speedy Asset Services' core values and an integral part of the business, especially within the transport department.
Drivers make up 50% of the workforce and the company strives to protect them in every way possible. It installed VisionTrack's camera systems on its vehicles back in 2017. Since then, they have reduced Speedy's insurance premium, provided the business and its drivers with peace of mind, reduced incidents, and should one occur allowed the company to be proactive. The real-time response enables Speedy to access footage immediately and provide valuable evidence to insurers, allowing claims to be settled quickly.
The company is now looking at connecting its two other systems, Masternaut tracking and Tachomaster tachograph data, with the VisionTrack platform to give it a full picture of driving history prior to an incident taking place. This will provide driver trainers with a complete time-frame history, allowing them to adapt training to suit information gathered.
The judges said: "Anything that improves road safety by monitoring driver fatigue must be a benefit for everyone."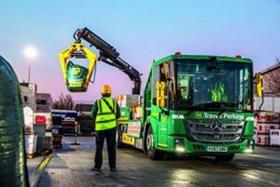 Travis Perkins
'Project Phoenix – Driver and Vehicle Data Integration' used the bespoke-designed Google Colleague Services platform to deliver central automation of admin tasks for driver and vehicle creation and de-registering across multiple supplier-based fleet systems.
Taking this task away from local branch managers ensured consistency and accuracy of data, enabling integrated downstream O-licence compliance reporting. The implementation of the Phoenix project allowed branch colleagues to focus more on customer-facing activities, not only saving time and money but also creating better visibility of fleet and driver compliance.
The project realised a £680,000-a-year business benefit via 41,100 hours per annum management time-saving. Improved compliance and safety visibility was endorsed by the regional and local management teams.
The judges said: "This is a comprehensive package of automation and efficiency. And it wasn't constrained to one area of the business."