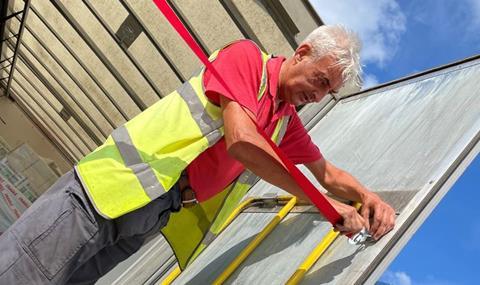 Moody Logistics has spent £30,000 on tail lift safety mechanisms and replaced 17 hand operated pump action warehouse pallet trucks with electric versions to make workloads easier and safer.
The investment followed a review of its freight management procedures and involved sister firm Heathline Commercials installing the tail lift protection systems, including rear door retaining arms and a retractable strap which acts as a safety barrier.
Moody Logistics has also issued its drivers with updated safety procedures, which includes the use of additional ratchet straps to ensure pallets remain secure and pose no risk during the loading and unloading process.
Read more
The Cramlington-based firm has now contacted customers to request that they use robust pallets and ensure packaging is resilient enough to withstand extra strapping to the sides and tops of pallets.
Caroline Moody, MD at Moody Logistics and Storage, said: "The welfare of our staff and the public is paramount and as a result we are constantly reviewing our systems to ensure that we maintain the highest standards when it comes to health and safety."
Richard Moody, operations director, added: "There is always an element of risk connected with the haulage sector, with shifting loads or falls from tail lifts areas of particular concern.
"The new measures introduced by Moody's further reduces that risk and helps reinforce our safety first culture."