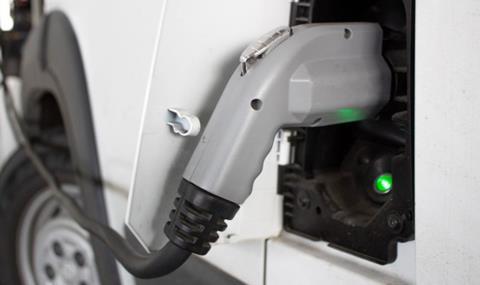 The UK's nine metro mayors are failing to adequately support the UK's transition to electric vehicles, according to new research from Novuna Vehicle Solutions.
A review of the budgets of the nine directly-elected leaders of the major city regions, including Andy Burnham (Greater Manchester) found very little evidence of relevant expenditure on infrastructure over the course of 2020/21, despite their access to an annual £250m capital investment fund, specifically earmarked to finance transport projects in each region.
Novuna said the lack of investment leaves the UK at risk of failing to fulfil its pledge to phase out sale of petrol and diesel vehicles by 2030.
The nine metro mayor positions, created as part of the government's devolution agenda, are held by directly-elected leaders of the UK's major city regions. They are responsible for overseeing the maintenance and development of each region's public services and infrastructure, including transport.
Combined with Greater London, overseen by Sadiq Khan, the metro mayors account for 43% of the UK's economic output.
Each Mayor has access to a relative share of a £7.45bn capital investment fund over a 30-year period, equating to £250m for each calendar year. These budgets are in addition to the availability of the £6.8bn City Region Sustainable Transport Settlement, which allows the metro mayors (with the exception of North of Tyne) to bid to fund initiatives that work towards decarbonising transport, in line with national priorities.
Novuna said it found no evidence that the fund, set to be shared from 2022-2027 between the eight eligible mayors, is being put towards EV infrastructure.
Robert Gordon, chief executive of Novuna, said: "The Metro Mayors were installed with the clear goal of boosting the economic and infrastructural development of strategically important regions across the UK.
"There are understandably a number of competing priorities, however, if the government hopes to fulfil its headline pledge to phase out the sale of petrol and diesel cars by 2030, a top priority for city transport projects needs to be upgrading regional EV infrastructure. As it stands, we see very little evidence that this is happening at the pace required."