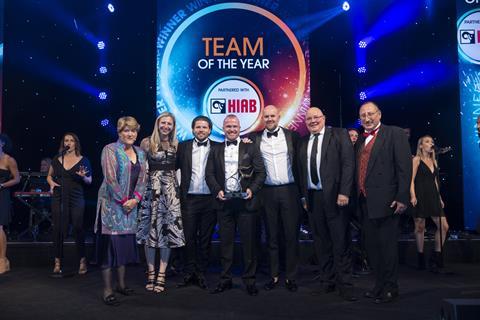 EXPRESS LOGISTICS
Express Logistics provides a quality offering at competitive rates while supplying a totally flexible and compliant 24/7 service.
This 'Holy Grail of Haulage' has been achieved in just two years since the company was established, primarily by deploying a diverse and motivated team to go from a turnover of £1.4m in 2021 to £1.2m in only the first four months of 2022.
Express has had to tackle a host of immediate pressures since its launch, including lockdown issues, staff absences, driver shortages and rising costs.
However, by adopting a unique approach to team management and morale it has not only survived but thrived in this challenging market.
The company's management has shown fortitude, creativity and determination in successfully achieving its ambitious goals. It has built a solid platform and replicable model which it believes will continue to grow because its managers understand that safety, compliance, customer service and profit are mutually inclusive.
The judges agreed that great teamwork had helped deliver an "incredible business transformation" at the company and that putting people at the heart of this was key to its success.
"They had clear initiatives and targets for everyone to follow and consulted experts where needed to help guide them," said one judge. "This is a great submission and a very impressive set of financial results."
Another said: "This is a new, ambitious, enthusiastic team who have started well and are gaining traction within their chosen market. They have been able to reference direct quotes from employees and have detail which supports the submission.
"Operating throughout the pandemic was hard enough for most established businesses, but as a true 'start-up' even more so. Express showed great evidence of teamwork and colleague engagement."
"It's fabulous to win and it's recognition of the last 12 months of hard work where we've put a lot of emphasis on compliance"
Nick Winder, co-owner, Express Logistics