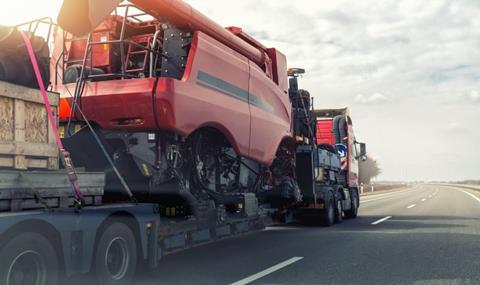 Fuel efficiency gains in HGVs in recent years have been offset by an increase in the proportion of larger and heavier HGVs amongst new registrations, according to the latest government statistics on transport emissions.
The DfT research, Transport and Environment Statistics 2022, published this week, found that whilst domestic transport emissions plunged in 2020, transport remained the largest emitting sector in the UK.
It stated: "Transport produced 24% of the UK's total emissions in 2020, and remains the largest emitting sector in the UK. The majority (91%) of emissions from domestic transport came from road vehicles.
"The biggest contributors to this were cars and taxis, which made up 52% of the emissions from domestic transport HGVs (19% of domestic transport emissions) and vans (16% of emissions)."
The report cautions that the results for 2020 are anomalous. Pointing out that domestic transport emissions fell by 19% between 2019 and 2020, compared to a fall of just 5% between 1990 and 2019, it stated: "This fall was the largest on record, likely as a result of the Covid-19 restrictions.
"Prior to this, transport emissions stayed relatively static as improved fuel efficiency of most vehicles was offset by increased usage."
The report found that all transport modes had lower emissions in 2020 than in 1990, with the exception of vans, which have increased their emissions by 40% in the last 30 years.
It states: "Despite a 10% fall in emissions since 2019, van emissions are 40% above their emissions in 1990, partly as a result of growing van ownership and operation in recent years."
The report also revealed that HGVs emissions reduced by 6% from 2019 to 2020, and are down 12% since 1990.
However the report found that HGVs remained disproportionately polluting in 2020, pointing out that while HGV journeys make up a much smaller proportion of vehicle miles (6%) than cars (76%), they create 19% of emissions, which proportionately is much greater than the 52% of emissions from cars.
It also found that fuel efficiency gains in HGVs in recent years have been offset by an increase in the proportion of larger, and heavier, HGVs amongst new registrations.
Commenting on the report, Ben Nyland, president and chief executive of Loop Energy, said the research underlines the need to decarbonise the commercial vehicle sector, given that transport is the largest emitting sector of greenhouse gases.
He added: "As it stands, HGVs remain the UK's second-highest emitting transport mode in 2020, accounting for 19% of emissions.
"To address this significant challenge, it will be imperative for governments and the private sector to embrace a range of new energy systems."
Nyland said Loop Energy "strongly believes that hydrogen will play a leading role" with hydrogen-electric vehicles a "high-performing solution" for fleet operators.
He added: "We are seeing next-generation hydrogen fuel cells for commercial vehicles deliver fuel to wheel efficiency that reaches up to 54%, compared to the typical fuel to wheel efficiency of a diesel engine at around 20% to 25%.
He called for the government to remain focused on the global clean energy transition adding that thanks to manufacturers like Tevva, hydrogen-electric vehicles are already well-positioned as a zero-emissions alternative to diesel-powered vehicles.
"As we expand our own operations in the UK, we look forward to supporting more UK OEMs and fleet operators in achieving the country's net zero targets," he concluded.