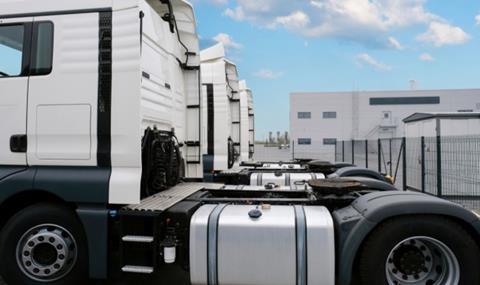 Another lorry park in Kent has been given the go-ahead, just days after a logistics firm confirmed that its Dover parking site would be ready by November.
At a Folkestone & Hythe council meeting earlier this week, approval was given for a 24-hour truck park on the Lympne industrial estate near Hythe, albeit with conditions.
These include a maximum of 53 HGVs parked on the land at any one time, details to be submitted about the pre-booking system to be used and access by HGVs to be via the M20 and not Sellindge.
In a vote, 11 councillors were in favour of the plans, with one against.
Read more
Lympne Parish Council had objected to the proposal, based on issues relating to noise, litter and overnight parking.
However, in a letter, it added: "The council are not necessarily opposed to the idea, however if this is going to be done then the council expressed that this should be done properly and the appropriate management and welfare provision must be in place to avert future issues of noise, abuse of the facilities and of course to prevent adverse effects on the environment both within and outside the industrial estate."
Earlier this week, Logistics Perishable Movements told customers that its new lorry park near Dover would be ready later this year after the government downscaled plans for a huge Brexit customs clearance park at the port.