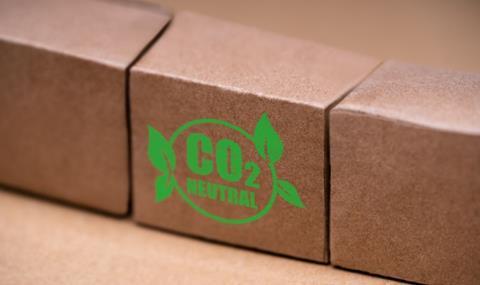 Proposals to introduce compulsory labels on parcels in Germany that reveal their carbon footprint might force courier firms to adopt the measure in the UK, according to ParcelHero.
Germany is currently considering a radical reform of its postal and parcel networks and its Federal Ministry of Economics is reportedly weighing up legislation to introduce CO2 labels on all parcels, enabling customers to contrast one provider's emissions with another's.
ParcelHero said where Germany goes, the UK may need to follow and increased emissions transparency was inevitable:
"It's not only parcels using the country's postal service that may require new emissions labelling," said David Jinks, ParcelHero head of consumer research.
"Deutsche Post, part of the Deutsche Post DHL Group, wants to see all parcel services, including German couriers, introduce CO2 labels.
"If Germany does adopt such a plan, it might be difficult for parcel companies in other nations, who deliver into the country, to remain exempt from the scheme. Indeed, other countries may wish to follow suit.
"The UK has been a leader in many environmental initiatives, such as the move to end fossil-fuelled car sales, so it may look at this proposal with interest."
However, ParcelHero also acknowledged the difficulties in providing accurate information for consumers: "The feasibility of printing a label with the exact emissions for a particular delivery, before it has even taken place, is highly problematic," Jinks said.
"It's impossible to predict the impact of re-routings, traffic jams and second delivery attempts in advance."
Parcel firm Evri has partnered with Zedify and Urb-it to provide carbon free deliveries in the Bristol clean air zone (CAZ). Zedify and Urb-it will use their e-cargo bikes to deliver to consumers' homes within the CAZ meaning all deliveries under 15kg will be emission-free. Evri said it had also started a trial with Urb-it in Glasgow's LEZ to explore how efficient the bikes are as a solution ahead of changes coming in June 2023.