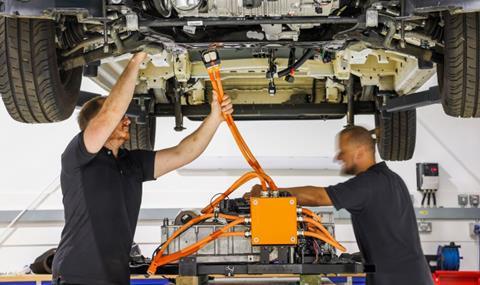 First Hydrogen said it had been given the green light to operate its fuel cell-powered vans on British roads.
The automotive and energy developer said the vehicle certification authority (VCA) had certified its zero emission light CVs as legal and a two-year trial is now expected to commence in January.
It said 13 fleet operators in industries including telecoms, utilities, infrastructure, delivery, grocery and healthcare had signed up to participate.
Read more
First Hydrogen claimed the demonstrator vehicles would showcase the advantages fuel cell electric vehicles have over battery electric models in terms of range and refuelling speed.
It said its vehicles offered 400-600km of range on a single refuelling, which takes minutes.
Steve Gill, chief executive of automotive for First Hydrogen, said: "This is an important step which validates our engineering and technical expertise.
"The whole team has worked hard to deliver this certification and we can now move forward with the important customer trials commencing in early 2023."