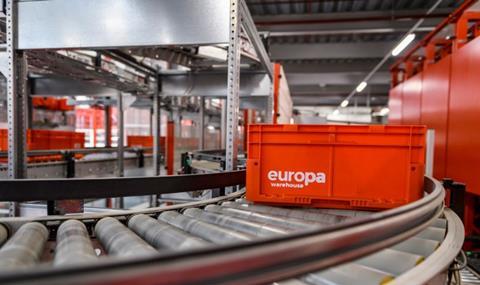 Europa Road is celebrating seven years of operating out of its central transit facility in Kent, having delivered over three million consignments since 2015.
Known as the 1Hub, the groupage depot close to the Dartford Crossing is the largest of its kind in the UK and Europa said it had experienced a 15% year-on-year increase in the number of European road freight consignments.
Dan Cook, Europa Worldwide Group operations director, said: "For our Road network, developing the Dartford site has meant a significant restructure and investment to transform the 1Hub into the unique transit terminal it is today.
Read more
"We believe Dartford is an optimum location to consolidate groupage destined for the continent, or for goods arriving from it for onward distribution throughout the UK, with cargo heading in its natural direction of travel to its end destination."
1Hub has 37 direct European connections and 12 daily connections to UK distribution platforms and it can facilitate the movement of exported and imported goods.