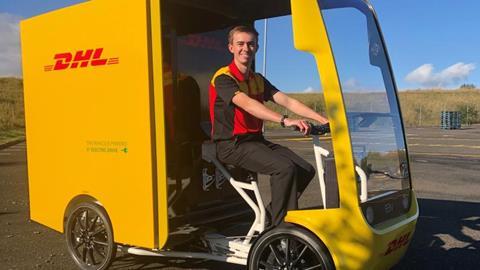 DHL said home deliveries would be transformed with the roll out of its new eCargo bike for small items.
Operating in Edinburgh – selected as its mix of terrain and size of the city is considered to be the best environment to conduct the trial – and manufactured by EAV, the eCargo bike will deliver items not requiring two-person services but still needing special handling.
The vehicle is expected to make up to eight drops a day, carrying around four items at a time.
It has a load capacity of two cubic metres and a range of around 40 miles on a single electric charge.
Natalie Frow, DHL Supply Chain vice president operations - home delivery, said: "With ambitious sustainability targets to hit, we're always looking for new ways to structure the mix of our fleet to reduce overall emissions.
"The EAV eCargo bike has the potential to transform the way we make many home deliveries, not just in the urban environment but across the country, so we're looking forward to seeing the results of the trial."