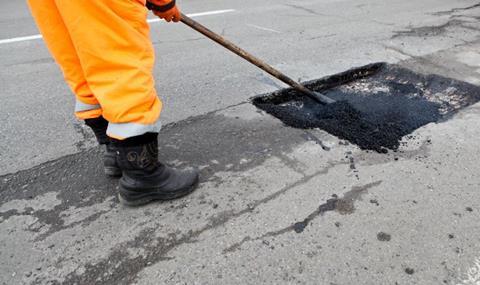 Tesco and Ocado are among a small army of companies recruited by the government to help map the road network and identify "pothole hotspots" to pinpoint where funding is needed most.
In what the Department for Transport (DfT) called a "first-of-its-kind audit", data will be collated on current potholes identified by businesses and combined with roads imagery from highways mapping firm Gaist to make journeys as smooth and safe as possible.
The DfT said Uber and Deliveroo were also on board to help spot holes in the road and paint a comprehensive picture for funding priorities.
The government has already committed £2.5bn for pothole repairs and it is keen for commuters, parents and school children to cycle or walk to help ease demand on public transport and travel safely as the country attempts to recover from the pandemic.
Figures from the RAC show that the breakdown company had to come to the aid of 1,766 drivers who had fallen foul of potholes between April and June this year.
Read more
Government in £1.7bn pledge to improve roads and fix potholes
Transport Secretary Grant Shapps said: "We're teaming up with delivery companies, who know the roads well, in order to map out where remaining potholes exist and then relentlessly target them with our record £2.5bn pothole repair fund.
"Better road surfaces benefit motorists and cyclists alike ensuring the back to school and work environment is safer for everyone."
A Deliveroo spokeswoman said: "We will be having discussions about the best way to feed in the knowledge we have as a company with the government and other companies participating in this initiative. We work with 30,000 riders in the UK and so will discuss how we can best engage with riders on where they consider the need for road repairs to be most urgent."
To aid the provision of repairs, Roadmender Asphalt said it had recently developed a new approach using recycled materials including end of life tyres: "The problem with pothole repairs is they are carried out using a process built around materials designed for building roads rather than fixing them," explained Roadmender chief executive Harry Pearl.
"As a result the process is more costly, inefficient and ineffective than it needs to be, rather like playing squash with a tennis racquet.
"You can do it but it's far from ideal."