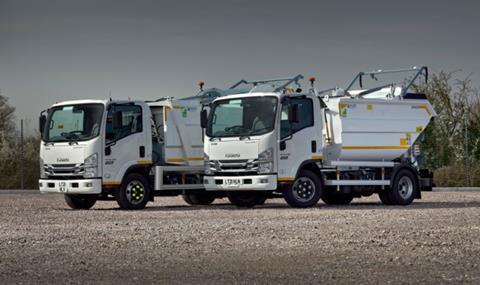 Dawsongroup Sweepers has taken delivery of 10 new Isuzu 7.5-tonne RCVs, with a further 20 tippers being swept up later this year.
The company, part of Dawsongroup, is expanding its services and the 30 new rigids are expected to play an important role in the plans.
Glen Carruthers, Dawsongroup Sweepers MD, said: "We have had Isuzu trucks on our sweeper fleet since 2015 and they have proved to be an excellent all-round reliable product within our growing asset portfolio.
"The payload we get from the Isuzus is absolutely brilliant and our customers really do benefit from their total overall performance."
Carruthers added: "This second batch of new Isuzu trucks will all be additional fleet vehicles as we continue to grow and expand our fleet into different markets."