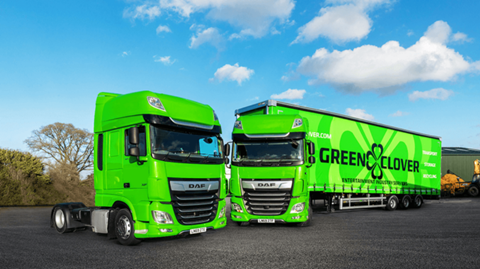 A TV and film logistics firm that entered administration largely due to the impact of Covid-19 related lockdowns is continuing to trade because insolvency experts remain hopeful it can be sold.
Green Clover, which trades out of a Berkhamsted operating centre and holds a licence for 12 HGVs and 20 trailers, entered administration on 19 April after becoming subject to financial distress.
It provided transport, storage, prop hire and recycling services to the film, TV and entertainment industries.
In a report to creditors, Mazars administrator Guy Hollander said the firm was struggling due to legacy losses arising from Covid-19 lockdowns when film productions were paused or cancelled.
Read more
But in addition, its investments into a number of service offerings had impacted cashflow and legal action was being pursued by a landlord in respect of outstanding rent and costs for around £515,000.
The report added: "HSBC had notified the partnership that it was seeking to reduce the overdraft facility with effect from 30 April 2022 and that the interest only arrangement on its term loans would need to revert back to normal payment terms."
Following their appointment, administrators continued trading the business to gauge the level of interest in purchasing Green Clover.
It said it had so far received expressions of interest from 19 parties and 13 non-disclosure agreements had been signed:
"Due to the level of interest received to date, we have continued to trade the business beyond the initial two to three weeks planned trading period in order to provide further time to pursue a sale," the report said.
Calls to the company were directed to the administrator and Hollander told motoransport.co.uk: "We are advanced with a number of parties looking at the business and assets and we are trying to progress those."