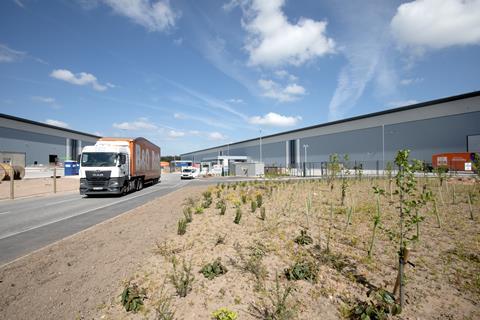 B&Q has officially opened its latest distribution centre in Blyth, Nottinghamshire, which is being operated by GXO.
The 430,000 sq ft facility employs more than 100 people and is part of a wider strategy by the retailer to improve operational performance and customer experience.
B&Q said the new facility will enable the company to make it easier for customers to get thousands of gardening and outdoor leisure products, delivered into stores, for click and collect, or direct to customers' homes.
The facility forms an integral part of the home improvement retailer's network, which is managed by its partners GXO and Wincanton.
Blyth DC is the first B&Q facility to serve both stores and home delivery, with the aim of providing customers with greater flexibility in how and when they get gardening and outdoor leisure products.
Read more
Amélie Gallichan-Todd, B&Q supply and logistics director, said: "Our new Blyth distribution centre
represents a long-term strategic move for B&Q.
"We're constantly striving to be the easiest place to shop for home improvement, and so always looking to give our customers the flexibility to choose how and where they get exactly what they need, when they need it.
"In partnership with GXO, this world-class facility, employing many people from Blyth and the
surrounding area, will help improve the homes and lives of thousands of B&Q's customers."
Gavin Williams, GXO managing director, UK & Ireland, added, "We're delighted to partner with B&Q
to optimize logistics operations at its new warehouse in Blyth.
"Our expertise in omnichannel retail will help enhance operational performance and the customer experience across its stores and home delivery to enable B&Q's supply chain to reach its full potential."