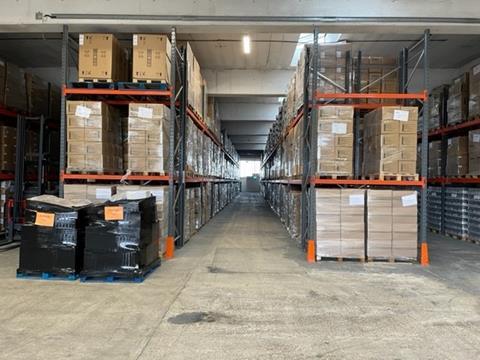 Aztec Logistics has invested in its sixth warehouse, bringing its total storage capacity to 150,000sq ft and increasing overall shed space by more than 13%.
The 20,00sq ft warehouse in Arlesey, next to its already-established 30,000sq ft storage facility, is situated close to its main site in Letchworth Garden City.
Stuart Charter, Aztek MD, said: "Acquiring the additional warehouse space is just the next phase of growth for us here at Aztek.
Read more
"We've been experiencing a steady increase in our customer base over the last 18 months, reaching milestones we never thought possible with everything that was going on in the world. In the coming months we will also be investing in our rigid fleet and new additional trailers.
"With Covid-19 taking up a lot of headspace over the last two years, we are now able to look to the future rather than managing the crisis of the moment and continue with our investment and expansion plans for a bigger and brighter 2022 and beyond."
The Pallet-Track member recently said it had recorded its busiest ever month in November, seeing a 34.3% increase from the same month in 2020.